Attias

In 1990, I was 16 and, after realising that school was not for me, and after working one day as a waiter, I entered a kitchen for the first time. It was the kitchen of Ai Casoni, my father's restaurant.
He bought me a white uniform with grey checked trousers and asked Italo Salvemini, the chef, to teach me how to cook. He was a very patient man who, with his great culture and preparation, taught me the basics of cooking and cooking methods, but also respect and love for this world.
Those were intense years; we worked a lot and the kitchen brigade was small, so I learned to do a bit of everything. I gradually became a chef and laid the foundations for the years to come. By the end of the 1990s, I had taken over the kitchen and started experimenting with ingredients and combinations, trying to find the best products. I realised that the kitchen was my place and that I would never leave it.
I used to spend the winter in the mountains, in Val Gardena, at the Rifugio Comici, owned by the Marzola family, where I cleaned and cooked fish. Beautiful memories. One year – in winter, of course – I worked at chef Norbert Niderkofler's Michelin-starred restaurant, St. Hubertus, in Rosa Alpina in San Cassiano. It was my first experience in a starred restaurant, and I will never forget it, even though I did not speak Ladin. A few years later, I spent a few months at Claudio Sadler's Michelin-starred restaurant in Milan, where I learnt a lot.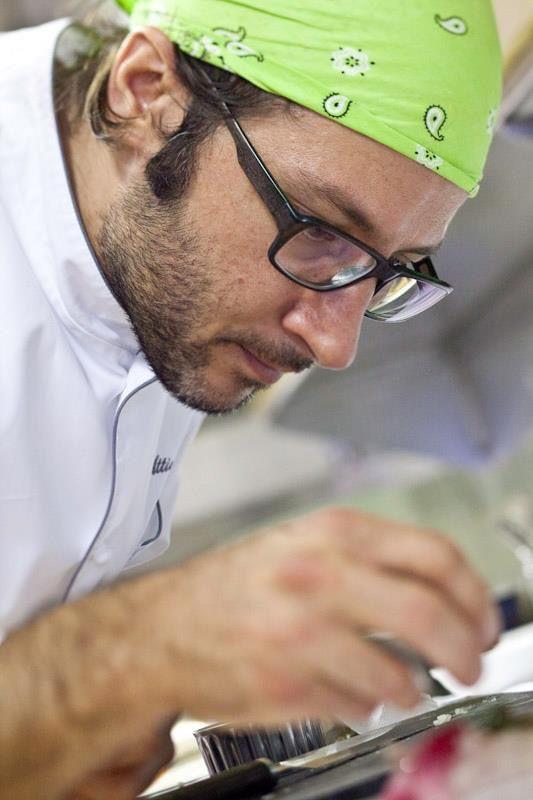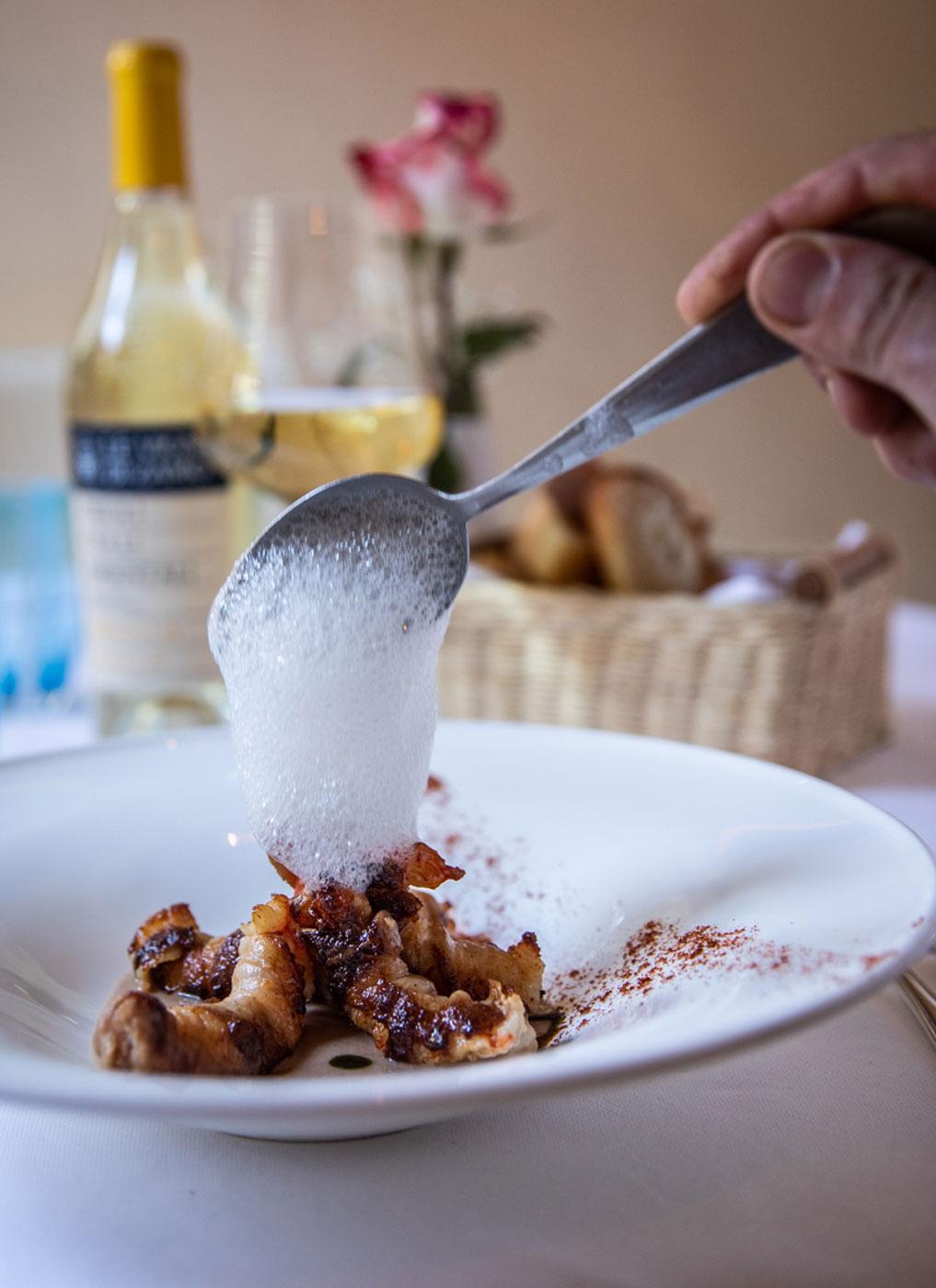 Then, in 2001, we took the leap: my brother and I bought Tavernetta all'Androna. I was 26 years old, so I was very young, but I was determined to continue the family business with the same dedication of my father, my grandfather and my uncles. A beautiful future was waiting for us, and we were ready.
Those were incredible years. We joined Friuli Via dei Sapori, a consortium of 20 restaurateurs, founded with the aim of preserving and promoting local cuisine. We had the opportunity to share ideas with other chefs, grow together, talk about techniques, exchange secrets… wonderful initiatives were launched and amazing friendships were born. A beautiful journey that is not yet over.
In those years, with some of those chefs and colleagues, we participated in the revolutionary Madrid Fusion Cooking Congress and Gastronomika in San Sebastian, Spain, where the world's great chefs presented their cooking techniques and introduced innovative products. We returned home with lots of new ideas and a great desire to be part of that extraordinary revolution, but without forgetting our local products, especially our fish, which I go to buy every day at the nearby market, from fishermen or the best local sellers.  

This is how I grew up as a chef and how I developed my style of cooking, which is characterised by the use of excellent ingredients, especially local products, which are never over-manipulated and are often combined with exotic products. Moreover, having done an internship in the kitchens of legendary Alain Ducasse, in Paris, with its top chefs, my style of cooking is also characterised by French influences.
For the past few years, I have been spending the winter in Austria, again with the Marzola family, this time in Kitzbühel, a renowned ski resort in the Tyrol.  
Sonnbühel is the name of the oldest ski lodge in the Alps; it was built in 1924 and has become my second home. Surrounded by the Austrian mountains, here, I share my knowledge, my passion and my seafood dishes with a refined clientele that appreciates quality and tasty flavours.
In spring, I return to Grado, to my restaurant. Next year, Tavernetta all'Androna will be 60 years old: 60 years of set tables, of aromas, of boreto, of clams, of cheerfulness and the same enthusiasm.
Basically, I consider myself a 'self-taught chef', I have drawn a little from everyone and learned from all the experiences I have had, but most of all I have learnt by working at Tavernetta all'Androna, experimenting every day and supporting my staff.
Attias