The
Tavernetta
In Androna della Chiesa, in 1951, where the popular Piazza dell'Androna is located, there was once a house, now uninhabited for some years, which was leaning against the Church of Santa Maria delle Grazie.
At that time, town planners decided to tear it down to give greater prominence to the church, also because according to them, it was not an ancient building. But, later, it turned out to date back to 1200.
Shortly afterwards, the story of Tavernetta all'Androna began.
Clara Marchesan, in 1963, opened a restaurant there with her brothers. It was a real tavern, with wood, beams, woodwork, copper, a spiral staircase, a kitchen on the first floor, a freight elevator…
Those were the years of the economic miracle: the square was packed, there were many Germans, Austrians, Dutch, Belgians, and Danes served by waiters wearing livery and waitresses with lace aprons. There were jugs of wine, beer, grilled fish, fried food, the smell of oil and garlic, Spaghetti all'Androna, shelled peverasse, fresh tomato and a secret ingredient. Clara, with the aid of Rosanna, turned the Androna into a landmark for lovers of local cuisine.
They ran it for 17 years, then Gianni Frausin took it over in the 1980s. Those were the years of Gualtiero Marchesi and the Nouvelle Cousine, of Igles Corelli from Il Trigabolo, years in which Gianni revolutionised the Androna and the style of its chefs, renewing local cuisine with the first contaminations: Anguilla all'Acetosella, sea bass carpaccio with basil and many other recipes, which changed local cuisine forever.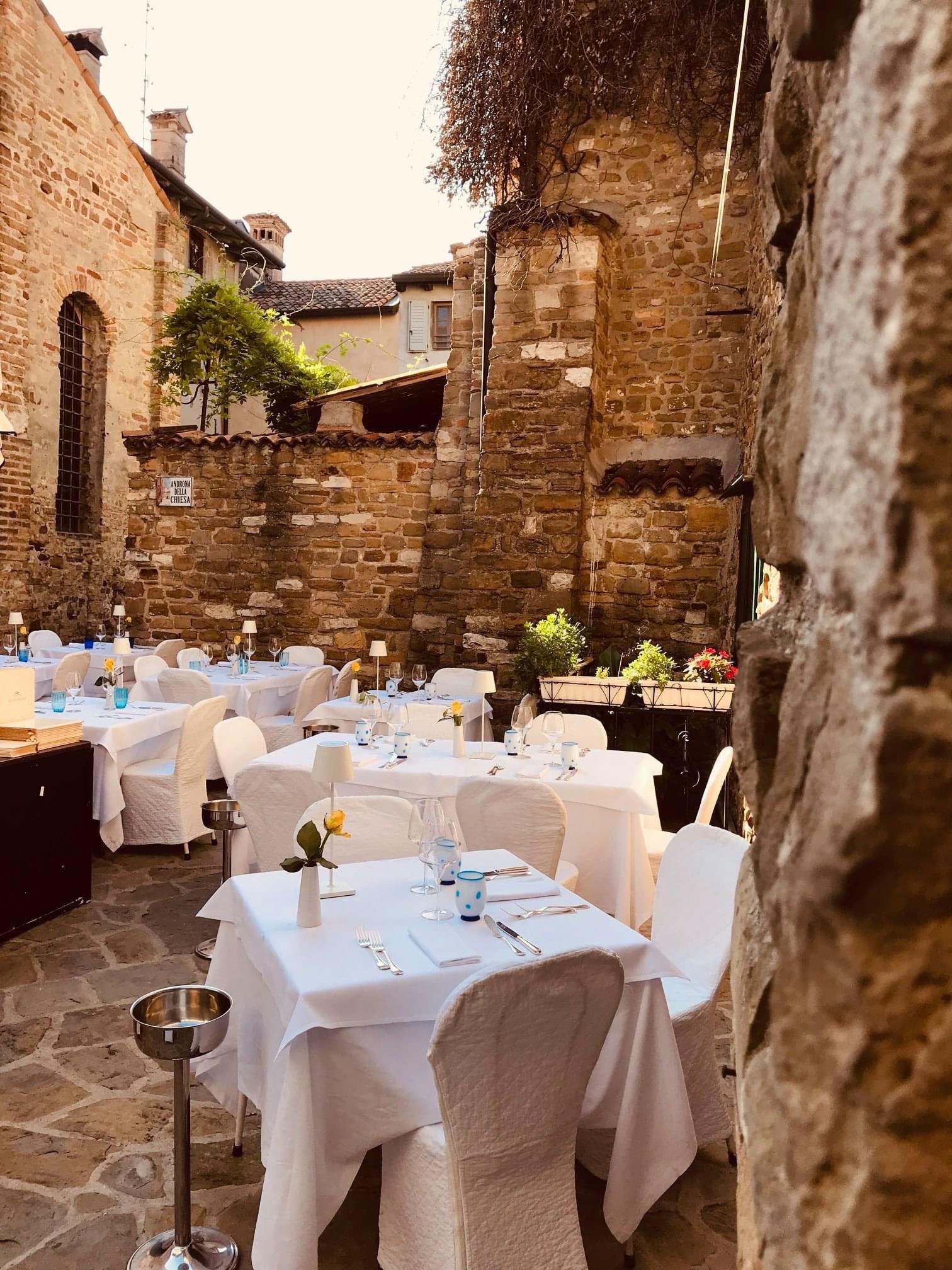 Per 17 anni la gestiscono, poi Gianni Frausin la rileva negli anni '80.
Sono gli anni di Gualtiero Marchesi e della Nouvelle Cousine, di Igles Corelli del Trigabolo, anni in cui Gianni porterà con l'Androna e i suoi Chef nuova linfa all'offerta della cucina Gradese. Sono le prime contaminazioni, Anguilla all'Acetosella, Carpaccio di Branzino al Basilico e tante altre ricette, che segnarono un cambio nella ristorazione a Grado.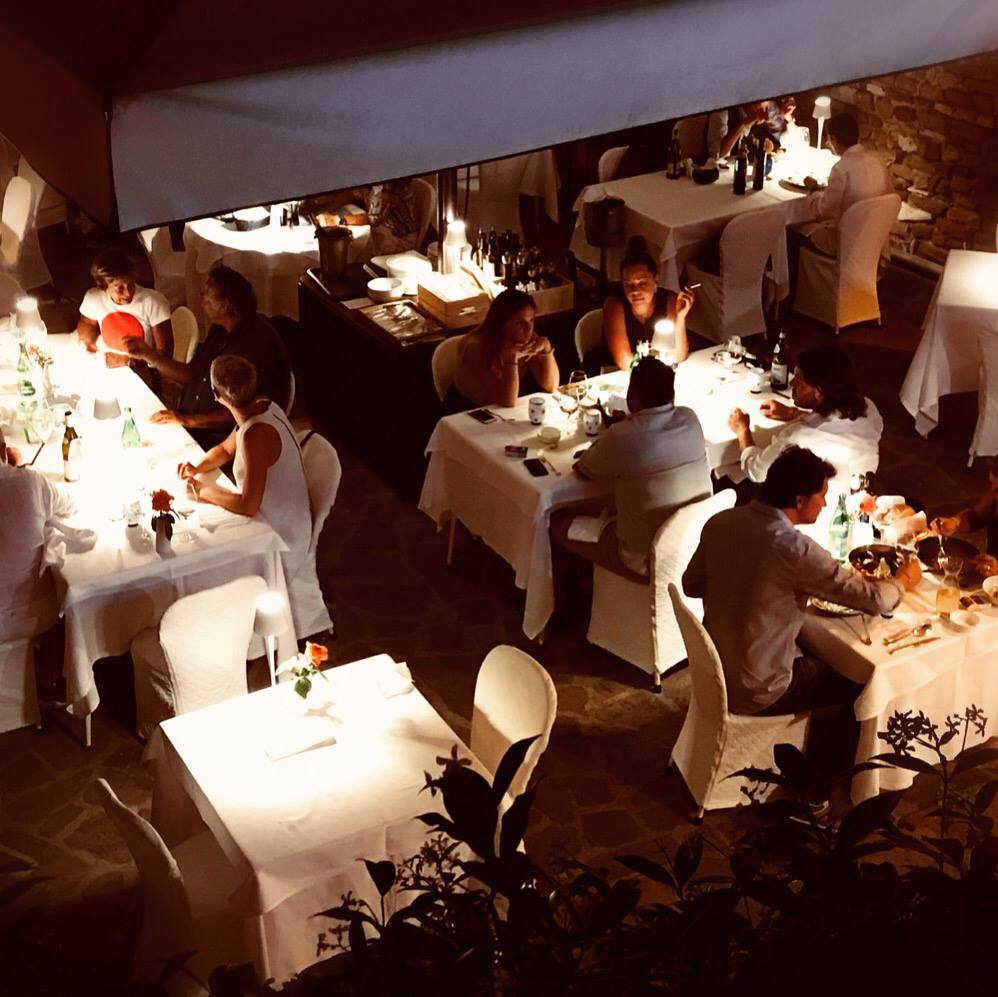 In 2001, it was the turn of the Tarlao family, and of Osiris and his experience, combined with the dynamism of his sons. New cooking techniques and exclusively fresh raw materials made the Androna one of the top restaurants for regional cuisine and beyond, And the square, with its linen tablecloths, silverware, crystals, and candlelight continued to attract the best customers.
In 2016, the wood, beams and woodwork were replaced by the centuries-old wall stones, clay bricks, and bare iron beams. 'Less is more' is still the restaurant's motto.