Allan

Fate: that irresistible power that determines a man's future… We could say that everything was all already written.
It was Christmas 1949 and the war had just ended, when my grandfather, Narciso, boldly decided to open Ristorante Adriatico in Grado. My father, Osiris, who was 11 years old at the time, immediately donned a white jacket and bow tie to take the bill to the customers and help his grandparents, just like the rest of the family.
Later, my uncle Sidney joined my grandfather in the kitchen. The golden age of the Adriatic Coast had just begun. When I was born, it was late in the 1960s, and Italy was experiencing its economic miracle. It was August, and the first place my parents took me after leaving the hospital was the Adriatic Sea… over the years I developed a real passion for this world, its scents and aromas… the people I met were customers, friends, partners, and they became my Family. I was supposed to be there.
I used to wander around the tables, with my blond hair, and stay in the kitchen for hours to admire my father flambéing his specialties and listen to his stories. In the morning, in particular, my cousins and I were called to the kitchen by my uncle to clean large quantities of langoustines, clams, garlic, parsley that never seemed to end… I was the youngest (we were all between 9 and 13 years old), but we had a lot of fun. After lunch, we were free…
After 35 years, in 1986, my father decided to make a change and run Ai Casoni Restaurant, where Grado Golf Club is now located… I was about to turn 18… I was so happy that I could help my family. A few years later, my brother Attias, after serving for a whole day, decided to challenge himself in the kitchen.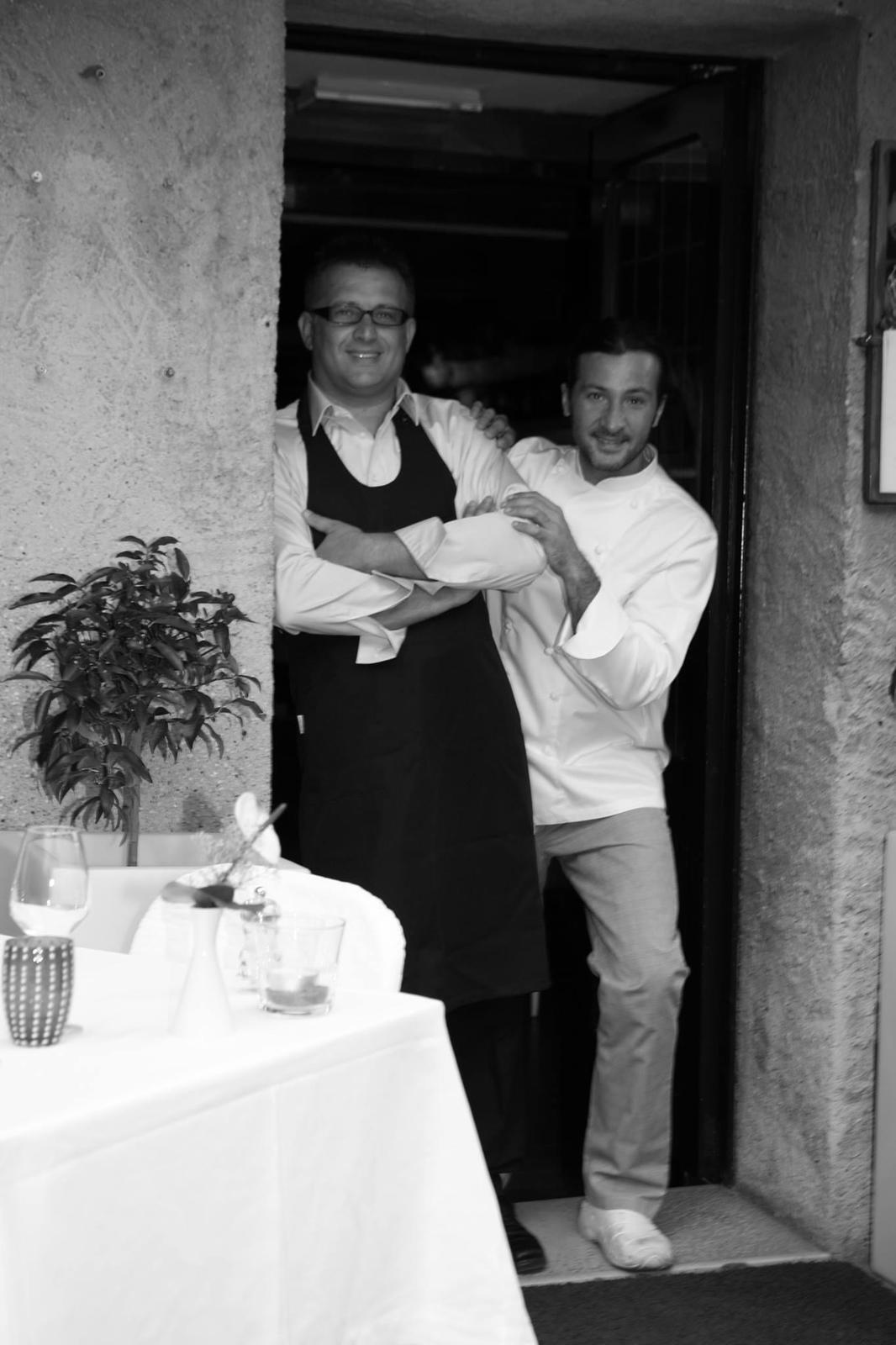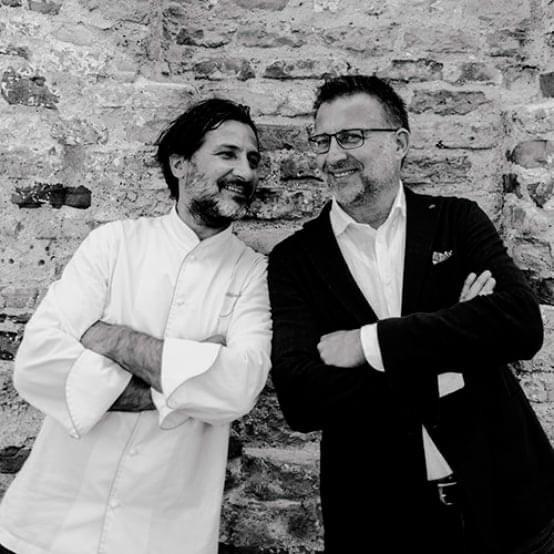 In those years, I used to spend the winter in Val Gardena, at the Rifugio Comici, owned by the Marzola family, cleaning and cooking fresh fish at high altitudes, with my father and brother, or working in a starred restaurant in Germany, or at the Arenella di Fiumicello, owned by the legendary Tonino.
At the end of the 1990s, the new Grado golf course was about to be built next to Ai Casoni, so we sold the business and I was hired as a restaurant manager. Within a few years, we became a reference, also thanks to Chef Ettore Pigo and to Ivan Marzola and his stubbornness. Magnificent lunches and dinners, social events, tournaments… I managed to gain all the experience that I needed later when I decided, together with my brother, to start a new adventure.

It was 2001, and the legendary Tavernetta all'Androna di Gianni Frausin was our new and exciting adventure… I still remember, as if it were now, when the restaurant was opened, with the blessing of our Monsignor, friends, and passers-by. My legs were shaking, then the first customers came in… my motto was: no asterisks on the menu, just fresh fish, but also 'Less is more'. If you use only the freshest and highest quality products, there is no need to add too many ingredients. That's why we prefer steam cooking and serving raw products. Candles on the tables, flowers, the magical atmosphere of linen tablecloths and chair decorations: all this has made Androna the temple of seafood.  
Twenty-two years have passed, and we are still here, with the same passion, with the same interest in that world made of scents, of special relationships with friends, customers, partners… we are all one big Family: the Androna family.